End of season discounts available now!! Contact us for details
Enquire
Elfords Top Coat Timber Treatment
Elfords top coat timber treatment has been formulated to provide our buildings with colour and weather protection all-in-one.
A choice of 4 colours are available in 5 Ltr tubs.
This product should be applied as soon as possible after the building has been erected and refreshed on a yearly basis.
If you have asked us to factory pre-treat your new building you will still need to apply the top coat treatment.
Caution, before use please read instructions on the tub. This is a solvent based treatment.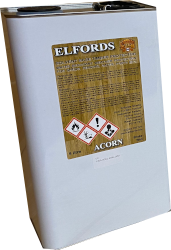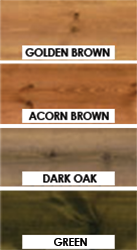 5Ltrs £37.50 (+ VAT) - Supply only