Enquire
Old shed removal
Elfords will dismantle & dispose of your old sheds. We are a Registered Waste Carrier, Registration Number: CBDL30003.
All waste is taken to a recycling plant, not landfill.
Terms & Conditions
We would recommend a site visit to see the existing shed ∓ if possible the base before ordering.
The shed has to be emptied before we arrive to remove it.
We will only take the floor, roof & side walls. Not the contents.
Electrics have to be removed and made safe before we arrive to dismantle the shed.
If the shed has been lined/insulated, there will be an extra charge to remove & dispose of this.
We cannot remove or work on any shed with any type of asbestos in its construction.
Your old shed is more than likely to be on a base of some kind. At the time of a site visit, we may not be able to see if this base is suitable for the new shed because the existing shed is sitting on it. At the point of dismantling your old shed, we may discover that the base is not suitable, a new base or additional bearers may be required (we can supply bearers for you). The cost of additional bearers or a new base is not included in the dismantling price (We have someone who can do a base for you). If we cannot erect the new shed because the base is not suitable, we will leave the building on site until you contact us to say the base is ready. You will need to pay the driver the full balance at the point of delivery as we are not able to leave products on site without being paid in full (There will be no extra charge to come back & erect the shed). If the shed has to be brought back to our premises, we will charge for handling & storage of your building.
Approximate Cost To Dismantle & Dispose Of Old Shed (Subject To Survey):-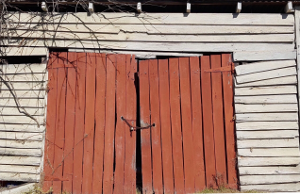 (Seen better days...)
6x4
£95.00
7x5
£115.00
8x6
£140.00
10x8
£205.00
12x8
£240.00
14x8
£270.00
16x8
£305.00
16x10
£315.00
18x10
£340.00
20x10
£370.00
You are using a small screen, please visit the site on a larger device to view the price list.
Do you have any questions about old shed removals?
▼